style box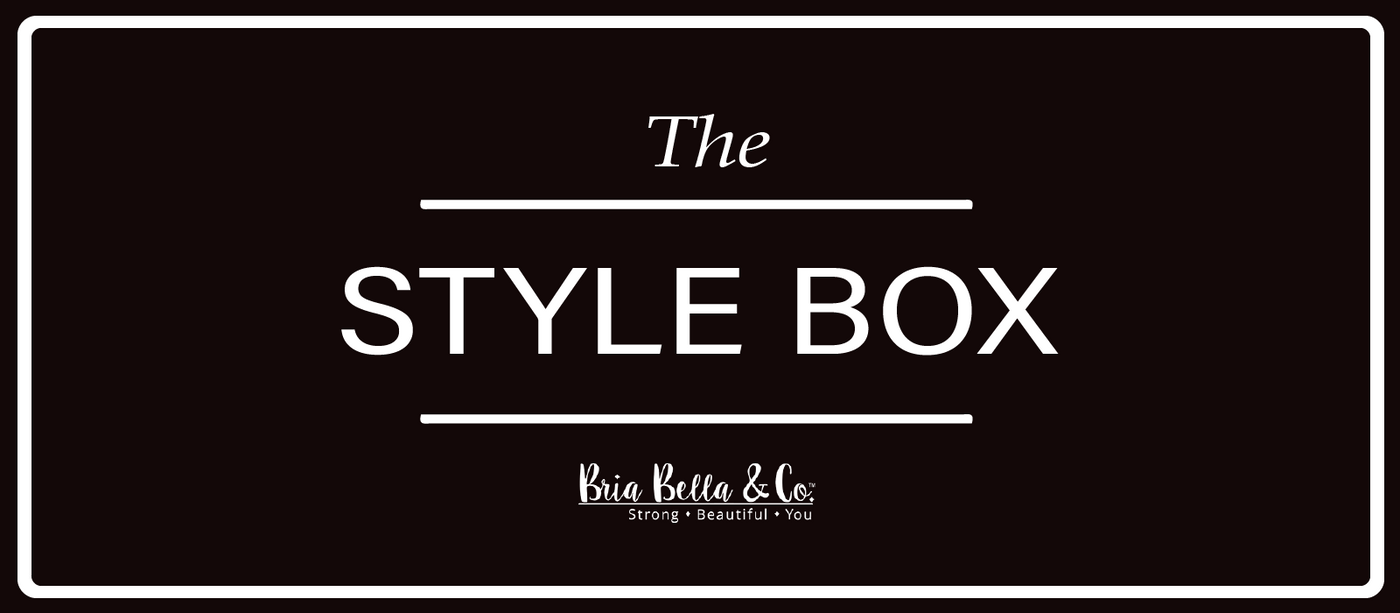 The Style Box by Bria Bella & Co. is everything you've ever wanted in a clothing box...and more.  It's elite, lavish and chic. You will receive in-season items that are one-of-a-kind, high quality & best of all — over-the-top in value!  Here to provide you with more than just another mailbox delivery, The Style Box is designed to provide an overall dynamic experience all of its own!  
How does it work? 
Purchase the Style Box in your preferred size.  Once we receive your order, your personal stylist will begin hand-selecting the items just for you!  You will have the option to keep it all one big surprise until it arrives at your door OR Choose your favorites from selections sent to you directly from your stylist! Once we have a thumbs up, your Style Box (chock full of beautiful surprises) will be on its way!!  
So if you love fashion, getting pampered & feeling beautiful...and if you love to get amazing surprise packages in the mail, then let us make your day!! 
☑️ Only the newest in-season styles!
☑️ Available in size S-3X!
☑️ Always Customized to fit YOUR style!
☑️ No additional fees or subscription required!
☑️ Makes a great gift for anyone!
☑️ Always beautifully wrapped & packaged!!
☑️ Order in-store or online! 
(Initial Consultation Included with first purchase)
Now let's get Stylin'!
The Style Box